Holiday Traditions Vary Around the World
Christmas is a very popular tradition in all corners of the world by billions of people. Many different countries have different climates which is a very large contributor to what traditions your family does on the night before Christmas.
America: A popular tradition for people who live in the US is putting out milk and cookies for Santa when he makes the stop to your house through the chimney. Many churches also hold candlelight services and midnight masses.  
Canada: In Canada families often open their gifts on Christmas Eve rather than Christmas Day, others just save it all for Christmas Day. Many French Canadians have a huge feast after Christmas Eve mass, called a Réveillon. It lasts until the early early morning of Christmas Day.
Russia: A tradition that people in Russia take part in are fasting from the day before to the evening if Christmas Eve. Oftentimes a house blessing is apart of the Christmas Eve tradition. After the fast, some might eat a traditional Russian dish called Kutya consists of grains, honey, and poppy seeds, shared from the same bowl to symbolize unity.
France: Similar to French Canadians, most families in France have a huge feast on Christmas Eve. The traditional dinner includes a meat such as duck or goose, as well as side dishes like "foie gras" and oysters. The meal ends with the Buche de Noël, a rolled sponge cake decorated to look like a Yule log.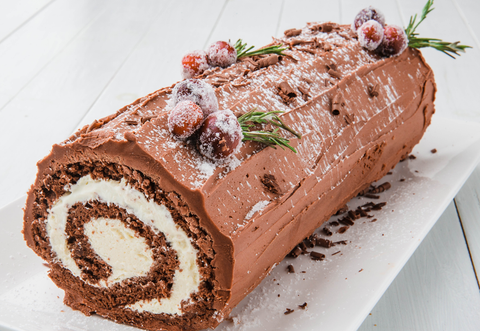 Italy: A huge seafood pasta is a tradition for most Italians on the night of Christmas Eve and celebrates the vigil before the midnight birth of baby Jesus.
China: A common Chinese tradition is shopping. Christmas is like the Black Friday in China. According to China Daily sales on Christmas Eve are the highest of the whole year.